TRAUMA CAT w/s/g Ginbucket
Tue
October 22, 2019
8:00 pm
(Doors:

7:00 pm

)
Funk 'n Waffles
Ages 18 and Up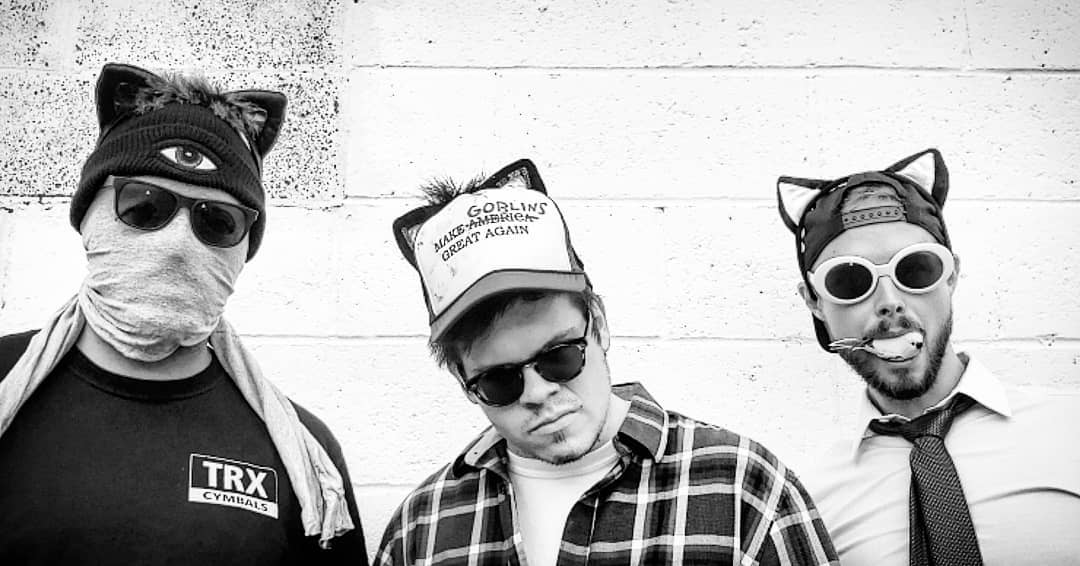 $5.00
Trauma Cat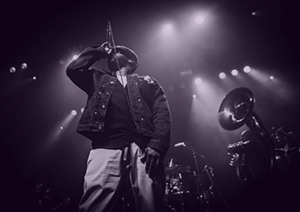 Sometime between the advent of the power trio and the wheezy expiry of Planet Earth, a yowling Trauma Cat burst from the Maw of Hell to yowl, in the fashion of yowling, a brand new yowl that no other yowler had yowled before. Our Cat, Reader, was triggered. It needed release. And so it turned, claws and all, to music—that twinkly, age-old pastime of dejected amateur mathematicians and aimless, shoeless, pencil-biting cuckolds.
Soon, the Cat discovered melody; harmony; rhythm; ego. In a feat of the primordial DIY ethos, it converted its Satanic litter box into a crude and frankly embarrassing guitar machine, strung up with fraying yarn and adorned with unnecessary, extremely distracting jingle bells. Then, Reader, the Cat played, and it sucked.
Today, we honor what the Trauma Cat could have done had it done what it wanted to be done. We call this endeavor "Trauma Cat."
GINBUCKET

Hailing from Syracuse, NY, Ginbucket is an eclectic quartet who performs everything from dynamic rock n' roll jams to funky 80's dance grooves and everything inbetween. The foursome consists of Mike Rice on vocals and guitar, Sean Rice on bass, Dave Ryan on guitar, and Scott Hobin on drums and vocals. Their common interests in classic, progressive, and improv rock, as well as funk, bluegrass, and electronic music blend together to create a unique sound.

The members have played in varied settings throughout their musical careers and came together to form Ginbucket in October of 2012. Since then, Ginbucket has played a wide variety of venues in the Syracuse area, including opening for nationally touring acts. They also play regularly at George O'Dea's in the Tipperary Hill neighborhood of Syracuse.

Ginbucket released their first studio album, On Ice, in August 2018. The album boasts eight original tracks and is available on most music streaming services including Spotify, iTunes, Apple Music, YouTube Music, and more.