Funk 'n Waffles presents: THE EXITS, CHRIS EVES & THE NEW NORMAL, OOGLE
with
Chris Eves & the New Normal
,
oOgle
Sat
July 6, 2019
9:00 pm
(Doors:

8:00 pm

)
Funk 'n Waffles
Ages 18 and Up
$10.00
The Exits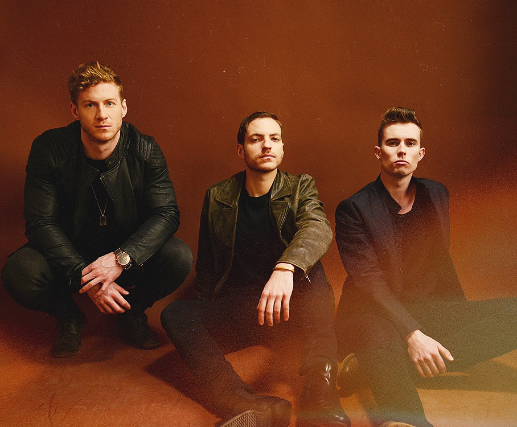 Brooklyn indie rockers The Exits bring fresh energy and attitude to a genre ready for new ideas. A tight trio, The Exits have a swaggering New York style in the vein of predecessors like The Strokes and The Velvet Underground, coupled with a songwriting approach inspired by everything from Jazz standards and beat poets to the rock and roll lineage from The Beatles to Nirvana.

The Exits are Jared Michaels (guitar/lead vocals), Ryan Calabrese (drums/vocals), and Tom Harrison (bass). Michaels and Calabrese met as students in college. Michael's taut songwriting delivers tales of city life and romance through catchy melodies that bend your ear on their way to permanently lodging themselves in your brain. Add to the mix a solid groove from the rhythm section and you've got the DNA of a serious rock band.

The band's presentation is unmistakably rock & roll but the group is no throwback. The Exits are defined by modern songwriting and production, and their forward-thinking approach, with hints of electro and R&B, can help the genre hit refresh.
Chris Eves & the New Normal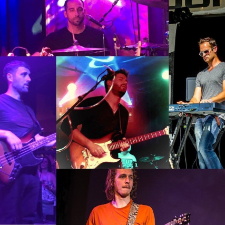 oOgle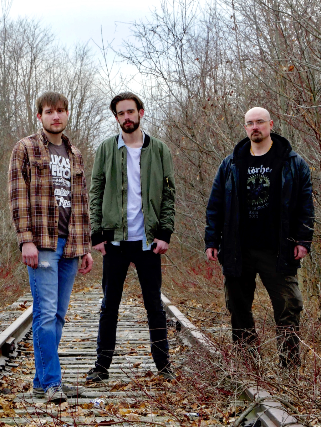 The band name is said to be a play upon the mispronunciation of the word ogle. This may have influenced the spelling (small o, big O). Regardless,there are only two correct ways to spell oOgle. The only other acceptable
way to spell oOgle is with all five letters capitalized: OOGLE. Any other wayis wrong.

oOgle was formed in 2017 by a group of SUNY Oswego students. Revolving around the songwriting efforts of lead vocalist, JT Horne, the band works together to develop the right feel for JT's ideas. They find themselves layering acoustic and electric guitars around the inventive drumming of Ian Evans and the driving basslines of Joseph Reppert. Their chemistry together is remarkable. They share different tastes in music, with a few exceptions, like their love for The Beatles, Led Zeppelin, & Alice in Chains. Their music is rock n roll with some folk and country flavor mixed in.
The band recorded their first album This is the One in 2018. They arecurrently working on their second album. oOgle has been gigging extensively around Central New York with more shows planned for 2019. Their live performances consist of a nice mix of original music and cover tunes that never fail to get the audience involved. An oOgle show is always
a good time.