THE FUNKY KNUCKLES w/s/g Joe Benjamin
Sun
July 14, 2019
8:00 pm
(Doors:

7:00 pm

)
Funk 'n Waffles
Ages 18 and Up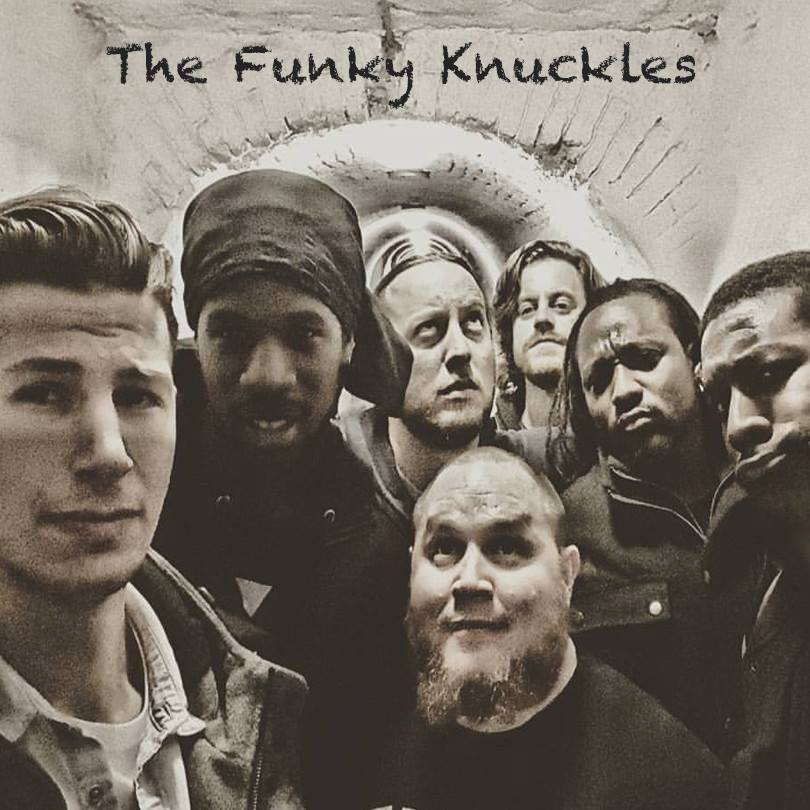 $7.00
The Funky Knuckles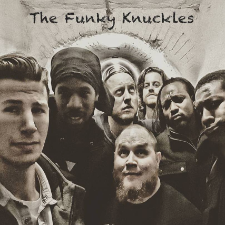 The inevitable result of a talent-soaked soul and jazz community, The Funky Knuckles are taking the sound of Dallas to an entirely different level. They have been together six years and have held a weekly residency since the beginning. The band is comprised of sidemen from some of the most respected acts in the music industry (Beyonce, Erykah Badu, Chrisette Michelle, Talib Kweli, P. Diddy, The Polyphonic Spree, etc.), yet possesses a sound distinctly separate from any of their individual projects. The Funky Knuckles move together musically as a school of fish, never complacent and always stretching the boundaries of improvisation and composition. Whether performing original music or standards, they draw from each member's musical experiences to create their unique genre-bending sound. After the release of their debut album on GroundUP Music, As of Lately, The Knuckles added a full-time horn section and began touring nationally. Meta-Musica (also on GroundUP), climbed the iTunes Jazz Charts to become the #1 selling record in the United States the day it was released.
Joe Benjamin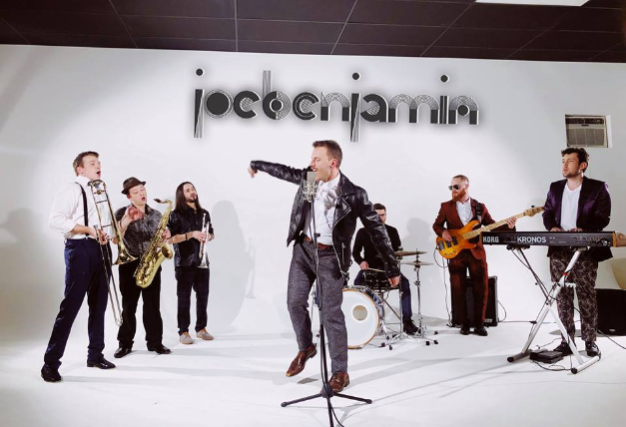 Active as bandleader in New York City since the mid 2010s, Joe Benjamin has built many different worlds for his music to live in. Until only a few years ago, he led a massive, genre-bending 11-piece orchestra, whose sheer mass was its own spectacle. As Joe's style has evolved, his arrangements have become more streamlined, and his new music replaces the cacophony of reeds and brass with a tight three-piece horn section and back-up singers, just as it replaces the bombastic and madcap swing rhythms of his former project with irresistibly danceable grooves and earworm hooks.
While his newest work is heavily influenced by funk and soul bands such as Jamiroquai and Earth, Wind & Fire, Joe Benjamin has a sound all his own, and it is his intoxicating and idiosyncratic style that has brought him on sold-out tours throughout Europe and the United States (the most pertinent of which is his forthcoming summer 2019 tour) and given him a dedicated fanbase at home in New York City. Together with his rhythm section (Ray Cetta, Tom Wilson and Michael Gordon), Joe has written a new album that showcases his previously under-displayed talent for creating searing, insistent grooves, catchy hooks and expansive soundscapes with no frills or pretensions- just the raw, captivating power that Benjamin has always been known for.