Savannah King w/s/g Stephen Douglas Wolfe
with
Stephen Douglas Wolfe
Wed
July 24, 2019
8:00 pm
(Doors:

7:00 pm

)
Funk 'n Waffles
All Ages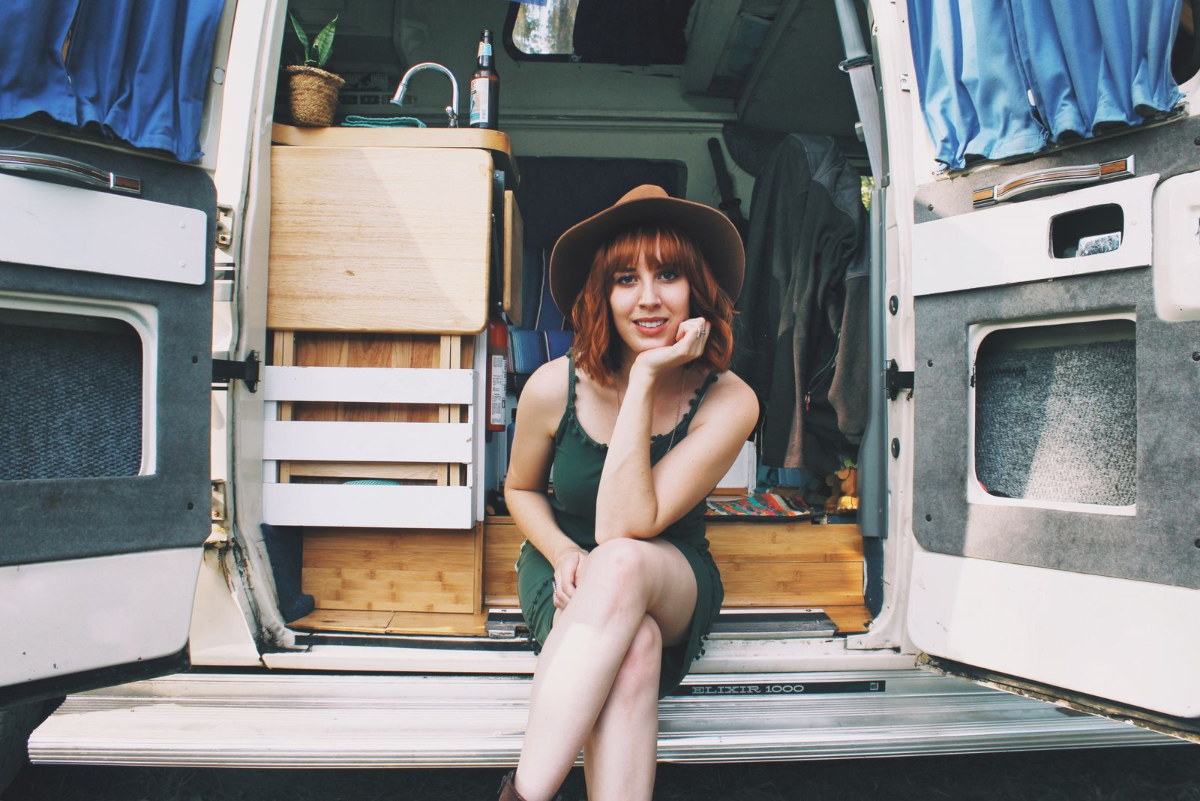 $8.00
Savannah King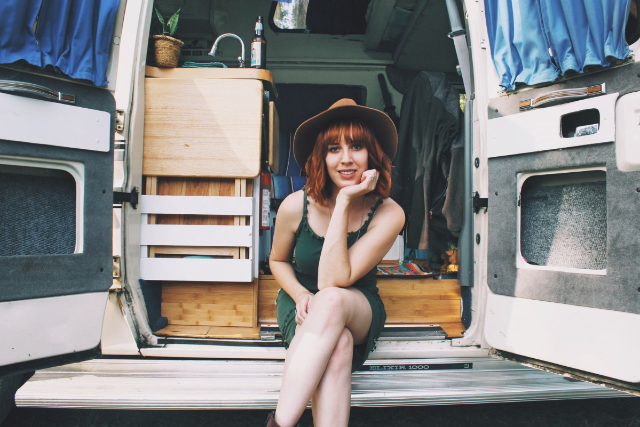 Savannah lives for the song in the journey.
A fast moving, adventure seeking life on the road in her 1987 Ford Coachman camper van provides just the inspiration. The road brings the stories and the music showcases the wisdom only experience can provide. By honing her live sound, Savannah brings her alternative folk sound at its very best to every performance. This has garnered the attention of artists such as Emmylou Harris, 10,000 Maniacs, Harpeth Rising, Ernie Halter, and award-winning Canadian country music singer-songwriter Ryan Cook, as well as a performance with the Buffalo Philharmonic Orchestra.
Savannah has completed six successful solo tours, become a New Folk Songwriting Competition finalist, and toured with two-time platinum selling artist 10,000 Maniacs as a harmony vocalist and rhythm guitarist. In September of 2018, Savannah successfully raised $8,400 in under 30 days through her first Kickstarter Campaign. The campaign funded the making of her 2nd full length album in Nashville, TN. The new album, Cliffrose, is a musical narration of traveling the American Southwest desert through forest service roads and remote adventures. The 9 song album and accompanying book is set for release on March 5th, 2019.
Stephen Douglas Wolfe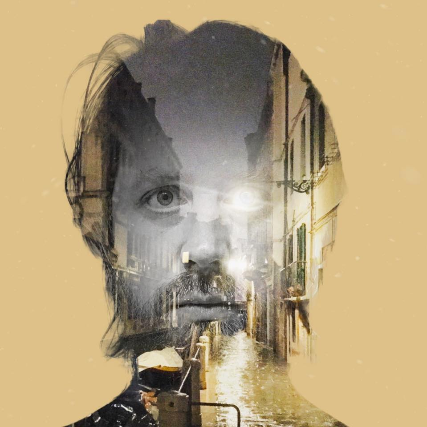 After a decade of work in two propulsive indie rock bands Getaway Driver and Cavaliers, Stephen Douglas Wolfe has found his voice, this time without a band surrounding him. Until now, Stephen's four releases and extensive touring as a member of these bands, Lawrence, Kansas was what he called home. Wolfe's Eastern Kansas hometown brought with it an opportunity to convene an impressive roster of musicians for his first solo album. Cavaliers' "Except for the Birds" (released in 2007) was his chance to assemble players from acts such as The Get Up Kids, Kelpie, Ghosty, and The Roseline to contribute to the record. After a hiatus brought upon partially by a professional move to NYC, recording would resume for Wolfe in his new home in 2015 at Subcat Studios in Syracuse, New York. A series of digital singles including "O River" "Free" and "Pretty Baby" found their way to the public at the end of the year. With 2016 came a series of 7" singles - "We'll Live" released in march, "Window" in June, and finally "The Animals" in November. Also released in November was the self-titled EP containing all 6 songs from the 7" series. Along the way, Wolfe pushed two digital-only singles, "Thoughts & Prayers" which was recorded in one take straight to tape, and "Believe Me."