Funk 'n Waffles Presents
Bellas Bartok + Cousin Earth - FnW SYR
Sat
May 19, 2018
10:00 pm
(Doors:

9:00 pm

)
Funk 'n Waffles Syracuse
Ages 18 and Up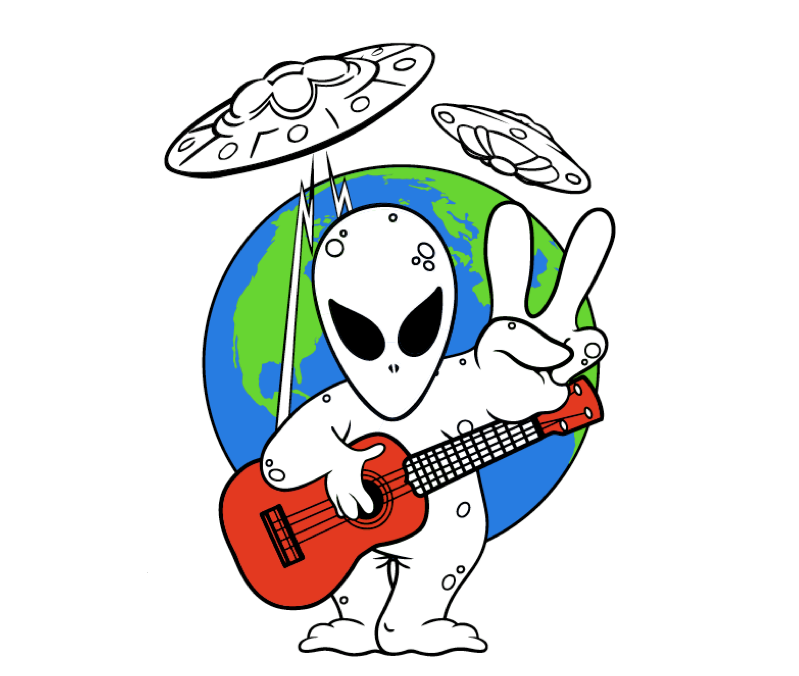 $10
Bellas Bartok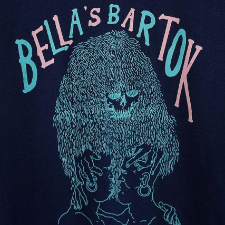 All little children grow up, one day --- all except the bedazzled and glittered boys of Bella's Bartok. Inspired by elements of Vaudeville, centuries of street performance, and an unyielding drive to promote camaraderie, Northampton, MA-based Bella's Bartok delivers a passionate kaleidescope of sound. The songs are born of Americana and folk music of their immigrant grandparents, blended with the joy of a particular brand of pop sensibility. Their performances are at once a primal stand against oppression and a declaration of joy in the face of adversity. From quiet reflections on loss, to the howl of justice in four-part harmony, Bella's Bartok sonically and lyrically delivers a sweaty, soulful dance-party that is sure to leave the audience happily breathless.

Started in the dimly lit alleyways of Great Barrington, MA, Bella's Bartok gradually evolved from street-punk performers to an electric, brass-filled, accordion-based spectacle that has continued to entertain audiences for nearly a decade. The line-up includes: Asher Putnam (Vocals, Bass, all-around entertainer), Dan Niederhauser (Guitar and Vocals), Amory Drennan (Trombone/Banjo and Vocals), Crisco (Drums/Percussion and Trumpet), Gershon Rosen (Trumpet), and Alex Kogut (Accordion, Keyboard). The band has shared the stage with musicians and acts such as Rubblebucket, Red Baraat, The Indigo Girls, Larry & His Flask, The Suitcase Junket, Parsonsfield, And the Kids, Kanye, Rough Francis, Beau Sasser's Escape Plan, West End Blend, Adam Ezra Group, Meat Puppets, World Inferno/Friendship Society, Rupa & the April Fishes, Arc Iris, and many more. Find Bella's Bartok on a variety of stages, at a myriad of festivals, or on the street across the continental United States. Audiences often pick up on the band's main influences such as Frank Zappa, System of a Down, Tom Waits and Oingo Boingo.

If you've never listened to Bella's Bartok, stop what you're doing right now. Run to the nearest computer and listen to their uproarious, joyful, eclectic sound. The band plays a mesmerizing mix of Eastern European, Americana, punk, and pop music. Their live shows are theatrical, "a mix of The Nightmare Before Christmas and the Rocky Horror Picture Show" says frontman Asher Putnam. "We are the night and you are bound to boogie." So, do yourself a favor, practice a little self care, throw your societal inhibitions to the wayside and let yourself get lost to the tune of Bella's Bartok --- before the tumult of daily life rears its ugly head once more.

Floors may be broken but hearts will be mended.
Cousin Earth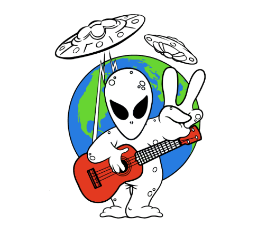 Cousin Earth (Formerly Known as Ukulelien) is a Brooklyn-based Progressive Ukulele Rock band. With both an original repertoire and a vast array of covers, Cousin Earth brings both a sense of playfulness and technical ability to the music they perform. From shredding ukulele solos and 4-part vocal breakdowns to interweaving themed medleys, the band is sure to catch the attention of any music lover. Presenting a multitude of styles including Rock, Fusion, Ragtime, Funk, Latin, Bluegrass, Hip Hop, and even Electronica, no musical style is off-limits for this up-and-coming live act.
Cousin Earth was formed in 2013 by Joey Calfa (Ukulele/Guitar/Vocals) and Nate Searing (Drums). The two met while playing in a Frank Zappa cover band in college called the Mothers of Intention. Before founding Cousin Earth, Calfa and Searing went on to play together again in the progressive jam band Mercury Landing. It was in this group that they met the rest of the band: Tara Lawton (Vocals, Melodica, Keys, Percussion), Corey J. Feldman (Ukulele Bass, Bass, Vocals) and Terry Brennan (Vocals, Kazoo, Percussion).
Having played over 200 shows throughout the Northeast United States, Cousin Earth has built their fan base from the ground up. From Maine to North Carolina, the band has played with notable acts including Melvin Seals and the Jerry Garcia Band, Sister Sparrow and the Dirty Birds, Future Folk, Andy Frasco, Rustic Overtones, and many more. The group has also cultivated a strong internet following through their fun posts and consistent attention to fans. With over a quarter million views on Youtube, their channel pulls in thousands of visitors from around the world every month. Their music video for "Universoul" has been added to Hard Rock Café's video library and plays at all their domestic and international locations. The band has also striven to be creative in providing the best experience for their fans including things like "Color-Me-In" t-shirts, choreographed dance moves, and a tap-dancing / light-saber wielding dinosaur mascot who randomly appears at shows and in videos.
On November 20th 2015, Cousin Earth released a self-titled debut EP. The release embodies the intricate musicality, sense of humor, and tight vocal harmonies that have become a staple of their live act. While the band has become known for making big sounds with tiny instruments, their EP also showcases their roots with more traditional instrumentation including guitars and horns. The genre-bending album is available on Spotify, iTunes, Amazon, Bandcamp, CDBaby, Soundcloud, Youtube, and Pandora Radio. The group is currently in the studio working on a full-length album set to be released in 2017