Funk 'n Waffles Presents
The BuddhaHood+Root Shock at Funk 'n Waffles
with
The Buddhahood
,
Root Shock
Fri
March 16, 2018
9:30 pm
(Doors:

8:30 pm

)
Funk 'n Waffles Rochester
Ages 18 and Up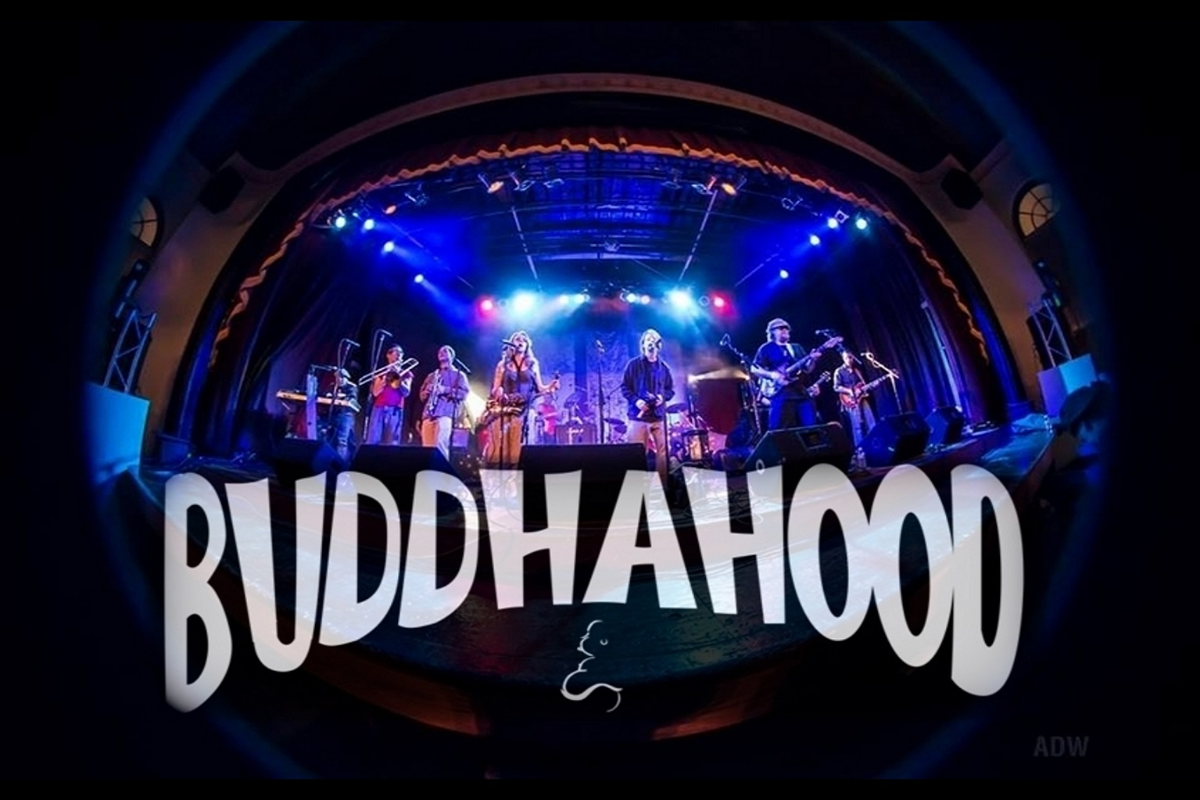 $10
The Buddhahood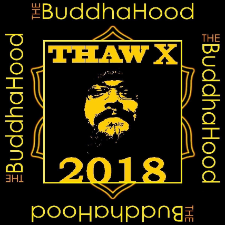 Blurring the line between stage and dance floor, The Buddhahood abides with the vibes and after losing their beloved band leader, Tony Cavagnaro, to a car crash in 2007, they continue on with the sound he created while mixing their own new, fresh Buddha batter onto the scene, whipping crowds of enthusiastic fans into a frenzy and transcending audiences with their explosive and soulful shows. This is an incarnation whose musical energy comes from power and spirit, and with songs about perspective, picking oneself up and having crazy amounts of fun.

Making up this highly creative and entertaining ensemble are eight members, with a wide spectrum of character and musical background. Know for their multi-instrumental, powerhouse sets, The Buddhahood represents with a variety of vocal styles, percussion, guitar, horns, bass and keys in shades of Roots, Rock, Reggae, Funk and Afrobeat in a flavor they call "Worldternative" as each song forces you to stay on the dance floor.

The new Buddhahood release, "The Space" is a project of nine killer tunes, all composed by it members, as much a dedication to the University Avenue rehearsal space (a second home), and "B" post for friends, talented collaborators and guest performers from the upstate area as well as across the country.

Each song on the album tastefully connects like a freight train rolling. Five songs written by peace and groove master, Nate Coffey, feature soulful singing and funky guitar riffs, along with "Marta", a song written by and dedicated to his father Bill Coffey. Poet and sage, Rick Whitney, word-smithed his artistry on his original "Orchid Girl" as well as two Aftrobeat-influenced songs ("Scared Dance" and "Froba"), on which he collaborated with composer and horn orchestrator, Gabriel Costanzo. Costanzo also wrote the fiery Afto-Brazillian-inspired piece "Temptress Eyes", and instrumental with a punch-you-in-the-face horn line that gives way to a ripping guitar solo.

Of course, The Buddhahood has always been know for its drumming. Led by Peet Mugnolo on drum kit, featuring Captain David Weinberg and Paul Mastriani on congas, timbales, jembe and too many other percussion toys and instruments to name. The drums and percussion drive this album forward from beginning to end. Goddess among Saxaphone, Courtney Balles, along with two surprise special guests horn players blast melodies that layer and entice you to learn and sing them for days, while the keys and sound engineering of Jim Schwarz brings the Buddhahood Sound to perfect light.

Go get the CD and see the show, because a wise man once said, "Listen and you'll hear everything."

The Buddhahood is currently supporting their latest nine-song CD release, "The Space." Other recordings span almost two decades and are available directly from the band or on cdbaby.com
https://store.cdbaby.com/Artist/TheBuddhahood

peace ~ The Buddhahood
Root Shock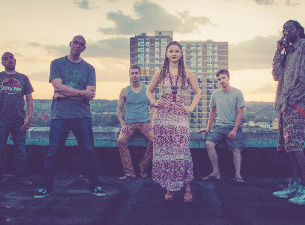 The Band
Root Shock formed in 2012 with regional veteran musicians whose love of reggae music flows deep. Their unique blend of reggae and heavy drum & bass combined with American roots and soul, and a focus on conscious lyrics result in positive dance music will make you want to move! The band has been surprising and delighting crowds across the New York region and beyond, bringing their unique high-energy style spearheaded by the stunning soulful vocals and stage presence of Jessica Brown to a wide range of settings. The band's dedication to spreading music with a positive message has paid off in entertaining, elevating, and energizing music lovers of all walks of life!
On the heels of their 2016 debut album, Root Shock is stepping up their game, hitting the road and bringing their renowned live show to clubs, festivals and concert halls far and wide. 2017 is already treating them well; winning the Syracuse Area Music Awards "Best New Artist" accolade as well as being crowned winner in the NYS Music's state-wide March Madness fan favorite competition. The band is continuing to concentrate on spreading their uplifting message and vibes to the masses. Root Shock's genre-bending sound has proven to fit many musical settings yet always stand out!