Funk 'n Waffles Presents
Higher Education w/s/g Casey Bloom + Pine Needle Soul - FnW ROC
with
Casey Bloom
,
Pine Needle Soul
Sun
March 18, 2018
7:00 pm
(Doors:

6:00 pm

)
Funk 'n Waffles Rochester
Ages 18 and Up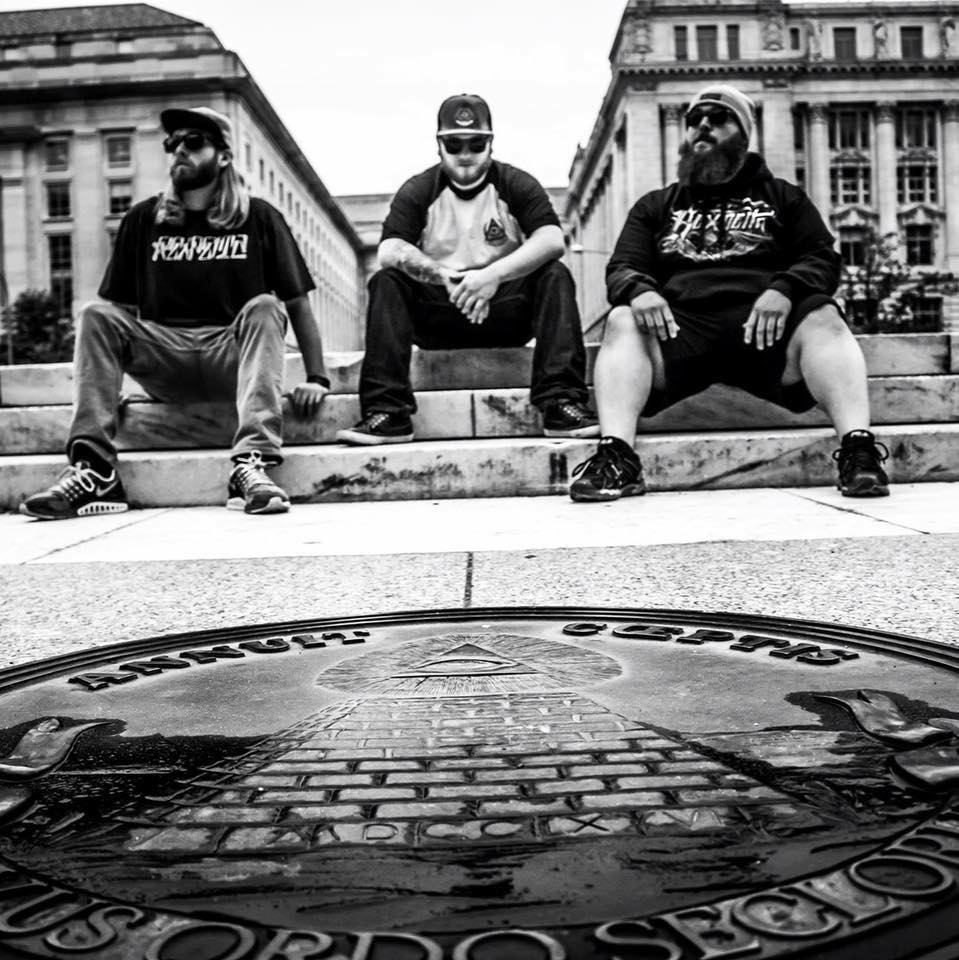 $5 Presale | $7 DOS
Higher Education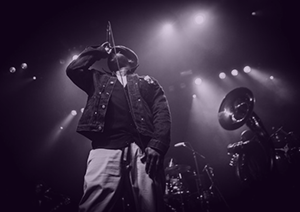 Biography
Higher Education continues to craft a unique sound comprised of 90s rock melded with traditional reggae that originates from the Washington, DC College Park scene. Besides making their presence known while playing residencies at key venues, Higher Education has extended its reach along the east coast, out west, and across international borders. Brothers Petey and Danny Devaney constantly discover new ways to integrate both reggae vibes and psychedelic inspirations into the electricity of rock and roll, with classic and contemporary influences such as dance hall reggae, 90s rock, and 60s guitar psychedelia.

Weaving in and out of genres, cities and towns, Higher Education is now poised to release their third independent studio album "The Ballad of Alexander Henry."
Casey Bloom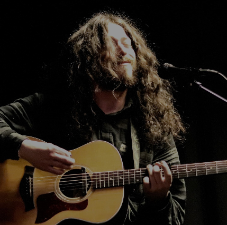 When Casey was three years old, his mother asked him what he wanted to be when he grew up and he told her "Eric Clapton". To this day, his mother still has a newspaper article from Christmas of 1991 when he sent a letter to Santa Claus requesting "a pretend guitar, a piano, and maybe a stereo." Casey grew up surrounded by family and friends who were into music, regularly attending concerts featuring Gov't Mule, Max Creek, Allman Brothers Band, various Grateful Dead spin-off bands, and anything else he could listen to. His favorite local band growing up was the Druids, a band that played primarily Grateful Dead music. That band even played at his 16th birthday party.

Around age 12, he started playing guitar constantly, taking it with him everywhere -- including carrying it to all of his middle school classes and playing in the hallway between classes. He even played music as part of projects throughout middle school and high school. In 8th grade English class, he had to do a project pertaining to the 1920's, so he played "Breakfast at Tiffany's" by Deep Blue Something, a song titled after a novella by Truman Capote, who was born in 1924. Some of his teachers were also musicians and would allow him to play guitar in class. Meyer and McGuire, an eclectic acoustic duo taught his 10th grade English class and Casey would go on to sit in with them at various locations around Canandaigua, NY.

Throughout high school, Casey took guitar lessons on and off at Rossi Music and studied music theory independently. Eventually, he took Music Theory I & II with Reagan Fletcher, a skilled jazz drummer who taught at Canandaigua Academy. After completing both of those courses, he continued on to take the International Baccalaureate level Music Theory course taught by jazz trumpeter, composer, conductor, and clinician, Tom Davis, where he learned composition techniques, how to use Finale software for composition, and how to break down all the elements of piece of music by ear. The course also required that he do an in-depth study of a composer of his choice... Casey chose Nobuo Uematsu, a Japanese composer best known for his work with SquareSoft and Square-Enix on the Final Fantasy video game series. Around the same time, Casey started taking lessons from Craig Snyder at his home. Craig was by far the greatest guitar player he had ever been able to sit down with and he opened the doors for Bloom's deeper exploration into the world of jazz and fusion music, turning him on to Allan Holdsworth, Joe Pass, Pat Martino, Wes Montgomery, and other jazz legends.

Near the end of his high school career, Casey met musician Toby Crouse at a party, where they talked about their mutual music interests. Together, they listened to singer/guitarist John Carter perform a wide variety of acoustic music. Crouse and Carter were long-time friends who had played music together for some time. Casey borrowed a guitar from Rick Constantino, a drummer who was running sound for the party and he and Toby sat in with Carter. The first song that the group played together was Stray Cat Strut -- a song in a somewhat uncommon key that Casey had never heard before. Impressed by Bloom's ability to improvise, Carter asked him to join a band. John Carter, Toby Crouse, Casey Bloom, and drummer Rick Constantino formed "Mud Ruum" soon after. Mud Ruum's lineup has changed a little bit, but the band remains together and to date has performed over 500 shows at many bars, festivals, private parties, benefits, etc around Upstate New York from Corning to Buffalo.

After graduating high school, Casey became dissatisfied with being in only one band and went on to form Evening's Empire, a folk-rock/alt-country outfit, with fellow musicians Brian Blankenberg, Lindsay Betts, Adam Smith, J.P. Michaud, Rob Weissenger, and Andrew Dygert in January of 2007. Evening's Empire maintained a large set-list of original music and cover songs and played many local bars and festivals. The band was managed by Casey's grandmother and went on to record an original EP and a full length CD called "The Waking Dream" with producer/engineer, Blake Cooper, of Elephant Sound. Shortly after finishing the CD in August of 2007, the group disbanded.

After the fall of Evening's Empire, Lindsay Betts started working with Casey Bloom and John Carter on a project that they called "The LCJ Trio". The group wrote some original music and recorded a CD with Blake Cooper. Conflicts in the band between members and management resulted in that group splitting up, but John and Casey continue to play as an acoustic duo called Bloom/Carter (often with special guests).

Always a fan of the jam-band scene and Grateful Dead music, Casey would occasionally sit in with his local heroes (The Druids) and would become a frequent on-stage guest of the Family Dawgz, a "Grateful Dead band" that was started by the late, great Scotty Paluza. Casey continued to expand his potential by playing with as many different musicians as possible. He hosted his own open mic at the Temple in Canandaigua for two years, which was an overwhelming success and spawned several short-lived bands including Family Fluff, a band that did Grateful Dead and Pink Floyd, featuring Casey, Patrick Johnson, John Moore, and Eddie Howe. He has gone on to host open mic nights at the Farmer's Inn in Canandaigua and currently, he hosts one at Lock 29 in Palmyra.

After Bob Olsen left the Buddhahood, a band that had been voted "Best Original Best in Rochester" by City Magazine two years in a row, Casey got a call from Andy Waters, who suggested that he try out for the open guitarist position. Ultimately, Dan Keller got the job, but Casey played with the Buddhahood at two of their January Thaw concerts and at "Groove Fest" at the German House in Rochester.

In summer of 2010, Casey was invited to join Fire Wheel, a band started by Tracy "Opal Rose" Griffin and Jason "Smiley" Engleson. The six piece band traveled to Myrtle Beach to take place in Jerry Fest, celebrating the life of Jerry Garcia. The lineup has changed a couple of times and currently features Tracy Griffin, Jason Engleson, Casey Bloom, Andrew Moore, and Fred Haas. Fire Wheel went on to sell more tickets than any other band in 2010 for the "Live and Local" series at the Club at Water Street. Since that show, Fire Wheel has opened for Max Creek and the Buddhahood at Water Street Music Hall and Casey sat in with both of those bands, sharing the stage with one of his favorite guitar players of all time: Scott Murawski of Max Creek, who plays with legends Mike Gordon of Phish, Bill Kreutzmann of the Grateful Dead, and Oteil Burbridge of the Allman Brothers Band.

In Summer of 2011, Casey joined TAO, a project put together by Dave Ferreira of the Buddhahood that also featured Lou Spezio, Paul Spezio, Jose Santana, Mike Van Munster, and three different bassists... first Reilly Solomon Taylor-Cook, then Andres Rivera, and finally Jeremiah McGrath. That band did some big shows, including opening for Giant Panda Guerrilla Dub Squad, playing the Lilac Festival, and debuting at Lightning Ridge at the Spirit In The Sky festival. The band did some recording with Matt Goodwin of John Brown's Body, including two original songs "Free Man" and "Sweet Life". Dave and Casey went on the radio show Sunday Night Shakedown with Frank DiBlase and played "Free Man" on the air. TAO went their separate ways, due to differences in management style.

Soon after, Casey formed MBC with Matt Herrmann and Brian Thibodeau and started doing trio shows, switching between guitar and bass and singing with the group. The group added drummer Richie Colf and started performing as In The Box, recording original music at FLCC with Hakeem Dodley.

Most recently, Casey has joined forces with Chris English, John Bloom, Eric Pratt, Jacob Alaniz, Dave Ferreira, and Budman, debuting at Sterling Stage. That group, the Hollywood Squares made its Rochester debut with Pharmhouse at Montage Music Hall.
Pine Needle Soul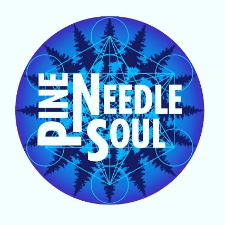 Pine Needle Soul is a band from Rochester NY featuring an MC, guitar, vocals, bass, keys, sax, and drums. We play in the style of hip hop fusion.