LUKE JACKSON + MIKE POWELL
Wed
February 26, 2020
8:00 pm
(Doors:

7:00 pm

)
Funk 'n Waffles
Ages 18 and Up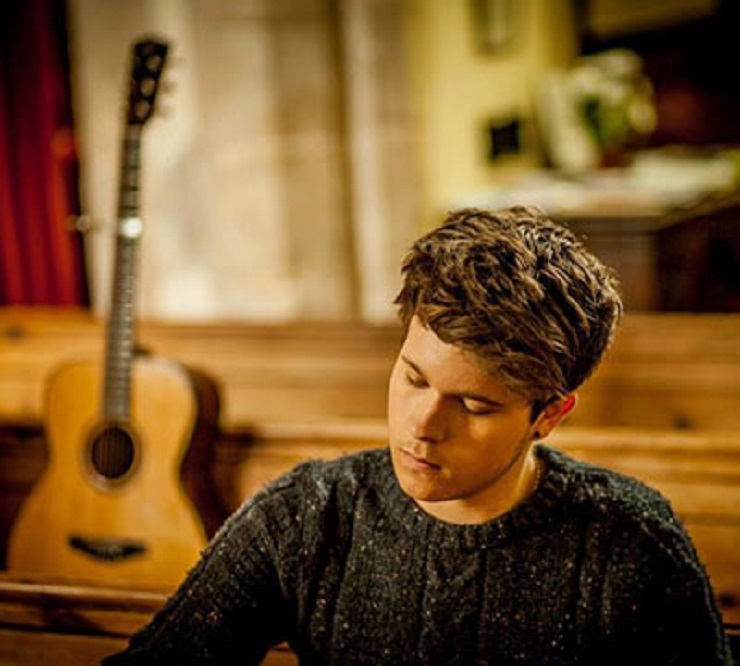 $10.00
Luke Jackson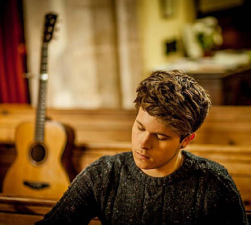 Luke is a Singer-Songwriter from Canterbury, Kent, who in 2013 was nominated in the BBC Radio 2 Folk Awards for both the Horizon Award for Best Emerging Talent and The Young Folk Category. He was also winner of Fatea's "Male Artist of the Year 2014" and 2016 and his live album 'Solo:Duo:Trio' was voted 2018 Album of the Year by Laurel Canyon.
Over the past few years he has steadily developed a reputation for himself in the Folk, Roots, Americana & Acoustic circuits, either through his solo shows, many festival appearances or when opening for such luminaries as Fairport Convention, Show of Hands, Steve Knightley, Martyn Joseph, Seth Lakeman, Karine Polwart, Oysterband, Paul Brady, Glen Tilbrook and Sarah Jarosz .
As well as playing solo, Luke also performs as a Duo or Trio. In addition to the UK, he regularly tours across Europe playing in France, Belgium, The Netherlands, Switzerland and Germany. In 2016 and 2017 he visited the USA to play at the International Folk Alliance conference in Kansas and again in early 2019 when the conference was held in Ontario, Canada. Luke has completed several joint headline tours with Grammy Award winning songwriter Amy Wadge, with Folk Award winning duo Greg Russel and Ciaran Algar and American singer-songwriter Rebecca Loebe.
His debut album 'More Than Boys', produced by the acclaimed Welsh Singer-Songwriter Martyn Joseph, was released in 2012 to great reviews, as was the follow up 'Fumes and Faith' in early 2014. In 2015 he released a 7 track EP with his trio, 'This Family Tree', which was described in a 5 star Maverick review as "Two words. Bloody brilliant" and it further reflected his development as both a writer and performer
November 2016 saw the release of Luke's 3rd full studio album, "Tall Tales and Rumours" to universal critical acclaim, which Maverick, in a 5 star review, described as "a brilliant, thoughtful album – Jackson shows talent beyond his years". Whilst Acoustic Magazine noted "Jackson has been compared to a young Richard Thompson and for once these are not empty words"
In February 2018 Luke put out his first live album 'Solo:Duo:Trio' which again was enthusiastically received, with Mike Harding noting "That's got to be one of the
most faultless live recordings ever in my opinion- he's a great songwriter with a great voice and boy can he sing the blues"
Already in 2019 Luke has been back to the Folk Alliance Conference held in Canada, performed a select run of dates with Amy Wadge, had solo, duo and trio shows and has a co write song 'Lake Louise' released on Rebecca Loebe's 2019 album 'Give Up Your Ghosts'.
Luke remains an ever present in the live music scene, gigging relentlessly all over the United Kingdom and Europe, with plans for his first tour of the USA later this year.
What They Say:
"I was hugely impressed by every part of Luke's music – he's a great singer, writer and performer, a striking new voice." Frank Turner
Reminds me of Jeff Buckley, which can only be a good thing – Mark Radcliffe BBC Radio 2
Every so often a new voice emerges, one so stunning that it knocks you sideways. Jackson has been compared to a young Richard Thompson and for once these are not empty words – Acoustic Magazine
Two words, bloody brilliant – Maverick 5 star review
Luke has already acquired both an unmistakable voice and a strikingly individual vision – fRoots Magazine
It comes as no surprise that Luke Jackson is continually feted as one of the British folk scene's bright young things – R2 Magazine
One of the most faultless live recordings ever in my opinion – he's a great songwriter with a great voice and boy can he sing the blues! – Mike Harding
Jackson is one of the most dynamic and exciting live performers of his generation – Folk Radio UK
He has a stage presence that many artists would kill for and a voice and guitar style that make you think that he's a sixty year veteran who happens to have discovered the fountain of eternal youth – Fatea Magazine
If you think previous comparisons to Richard Thompson jump the gun, think again; because there's something that sets this performance a discreet cut above the rest – Edinburgh Fringe Festival Review
Very powerful-impressive songs, individual playing and the singing-oh man the singing! – Folkcast
A sumptuous voice loaded with maturity and a melodically blessed guitar style – Spiral Earth
Luke Jackson sings with an extraordinarily rich voice and possesses a guitar technique astonishing for one so young. I first heard him sing four years ago and even then his songwriting suggested a performer of rare promise" – Steve Knightley, Show of Hands
Luke Jackson has an incredibly mature and expressive voice that can holler the blues or give sensitive treatment to his own more personal tales – R2 magazine
Mike Powell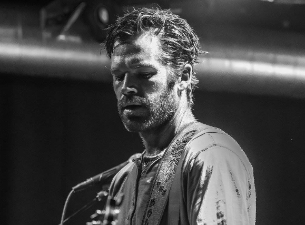 Mike Powell left the Town of Champion in 2001 and went on to Syracuse University where, in four years, he became the most decorated college lacrosse player in the history of the sport.

After college, despite being the number one draft pick in both professional lacrosse leagues, Mike declined the offers to play professionally and instead packed up his guitar and hit the road to play music in coffee shops and folk houses all over the American west. He is an open-chested free spirit and an absolute prolific writer with over 200 songs already in his arsenal.

His words are honest and his performances are captivating, intimate, and interactive. His powerful silky voice is oozing with blue eyed soul. He somehow blends folk with soul and country to create a sound that is as unique as his personality.