YARN + THE NATIONAL RESERVE
Sat
February 22, 2020
9:00 pm
(Doors:

8:00 pm

)
Funk 'n Waffles
Ages 18 and Up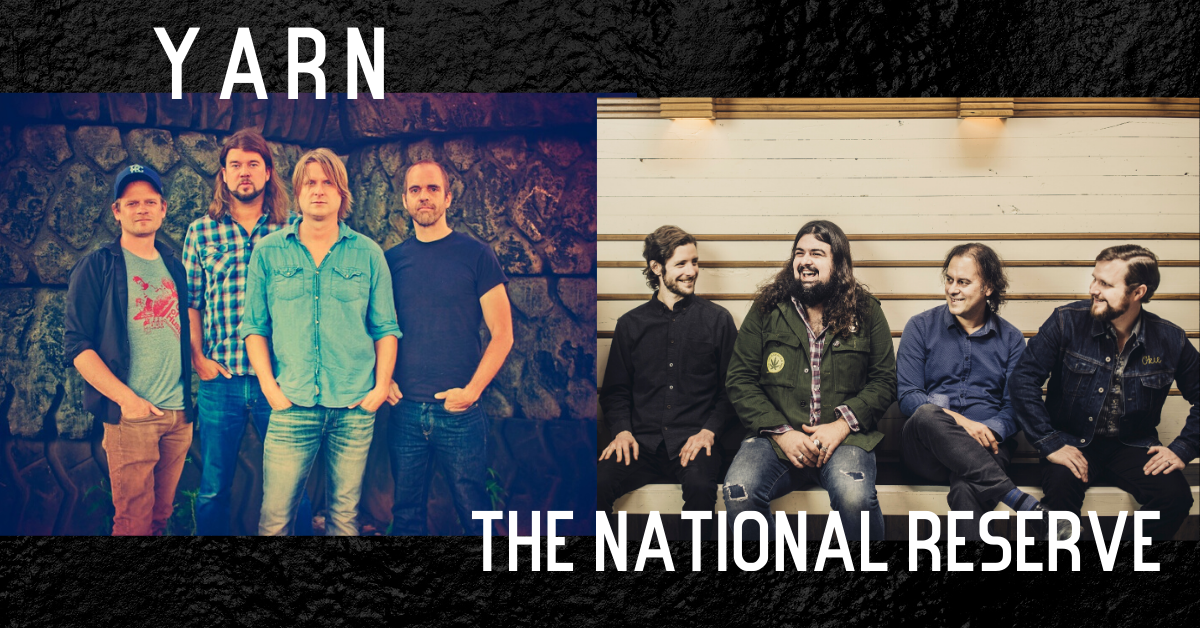 $15.00
Yarn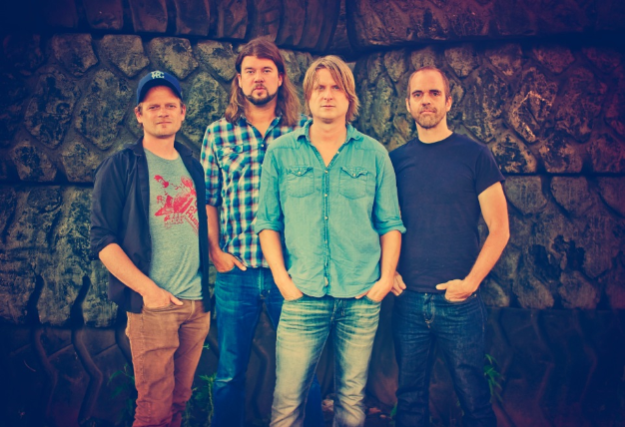 You might expect a band that calls itself Yarn to, naturally, tend to spin a yarn or two."that's what we do, we tell stories, live and in the studio, truth and fiction"singer/songwriter Blake Christiana insists. "We don't always opt for consistency. There'sa different vibe onstage from what comes through in our recordings. There's a differencein every show as well, you never know what you're going to get."It waswiththat in mind that Yarnreleaseda series of singles thatweredigitally releasedon the 13th of every month beginning in January2018and continuing throughout theyear. Each "single"includedan "A side", a "B side" and an exclusive alternate version ofone of the songs. Naturally, there's no better name for the project than "Lucky 13."24 ofthose tracks are now available on the albums, Lucky 13Vol. 1 and Lucky 13 Vol. 2, justreleased on June 13, 2019."These are essentially road stories," Christiana says. "There's an overriding theme thatlinks these songs in a very broad sort of way, but again, the stories arenot to be takenliterally. The intention was to share the feeling of what it's like to spend time travellingfrom city to city, with all the unlikely experiences that can be encountered along the way."People always ask us to tell them road stories," singer guitarist Rod Hohl adds. "Whilethis batch of songs aren't exactly literal road stories, most deal with some degree ofadventure and adversity as inspired by our tours and treks around the country. Yet likeany good story, there's an imaginative elementto it as well. That's why we've decided torelease alternate versions of some of the tracks, to provide a glance at the oddities thatexist just beyond sight..."The titles of these tracks summarize the stories at a glance. Hohl describes "Sioux City,""Road Less Traveled" and "Hurricane" as adventure stories as seen from the perspectiveof the road. "Too Young" re-imagines that road as an analogy, the highway of life."Weary," as title implies, describes the toll taken by that seemingly endless journey.However, there's also hope on the horizon; "Heaven in You" suggests that there is anoasis out there somewhere. "Promised Land" and "American Dream" offer reason whyone might choose to embark upon that sojourn in the first place.Yarn have never been content to simply ride a wave and see where it takes them. Theirlast album,This Is the Year, was celebratory in tone and boldly optimistic. A seamlessblend of vibrant, inspired, back porch melodies and narrative, descriptive lyrics, itdetailed the challenges one faces when life is jolted off its bearings and, in reevaluatingrelationships, tough choices must be made that sometimes skirting the rules. It wasrecorded in the aftermath of real life challenges that left the band splintered and unsure oftheirforward trajectory."We were dealing with real life issues," Christiana said at the time. "Brokenrelationships, a sense of having to regroup and put some things--and people--behind us.
That's what I waswriting about lyrically in the new songs and it became kind of a catharsis. Nothing wascontrived. We didn't have to relate to it in the third person. We were living thesecircumstances, and that gave us the impetus and inspiration to share our sentiments.Ultimately those setbacks and difficulties led to new opportunities and allowed a littlelight to shine through."Yarn's ability to persevere ought to come as no great surprise, especially for a band thatspent two years honing their chops during a Monday night residency at the famedKenny's Castaway in New York's Greenwich Village. In effect, it allowed them torehearse onstage, mostly in front of audiences that often ranged in size from five to ahundred people on any given night. Five studio albums followed--Yarn(2007),EmptyPockets(2008),Come On In(2010),Almost Home(2012) andShine the Light On(2013).The band then took to the road, playing upwards of 170 shows a year and sharing stageswith such superstars as Dwight Yoakam, Charlie Daniels, Marty Stuart, Allison Krauss,Leon Russell, Jim Lauderdale and The Lumineers. They performed at any number ofprestigious venues--Mountain Stage, Daytrotter, the Orange Peel in Asheville, the FoxTheater in Boulder, the 9:30 Club in D.C, South by Southwest, the Strawberry Festival,Rhythm and Roots, Meadowgrass, Floydfest and more, eventually surpassing 1,000shows, half a million miles and performances in nearly every state. They've drivennonstop, made countless radio station appearances, driven broken-down RVsandwatched as their van caught fire. They've paid their dues and then some, looking forwardeven as they were forced to glance behind.Indeed, the accolades piled up quickly along the way. They have landed on the Grammyballot 4 times, garnered nods fromthe Americana Music Association, placed top five onboth Radio and Records and the AMA album charts, garnered airplay on Sirius FM,iTunes, Pandora, CNN, and CMT, and also accorded the "Download of the Day" fromRolling Stone.Shine the Light Onfound shared song writing credits with John Oates (theOates of Hall & Oates fame), and when audiences expressed their admiration, it broughtthe band a populist following of diehard devotees, popularly known as "the Yarmy."As odd as that might seem, it's proof positive that the Brooklyn and Raleigh based band--which is currently comprised of Blake Christiana, Rod Hohl, bassist Rick Bugel, anddrummer Robert Bonhomme--have made their mark, and in dealing with their emotions,scars and circumstances, they findthemselves in a position to share those experienceswith others who have juggled similar sentiments.Then again, one needn't take them at their word. When one unravels Yarn, it's best toadd one's own interpretations
The National Reserve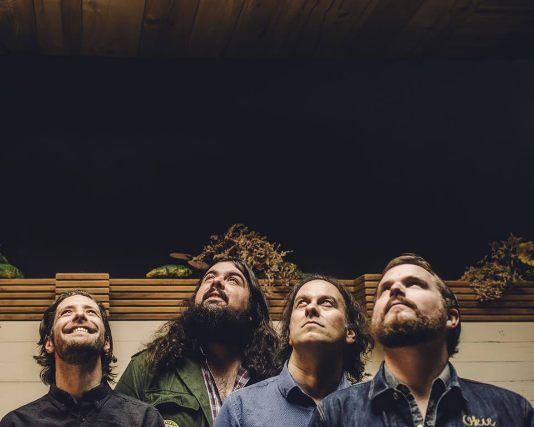 For nearly half a decade, The National Reserve has spent Friday nights lighting it up at Brooklyn bars, winning over fans with epic sets and a remarkable breadth of song-craft and showmanship. With their 2018 release on Ramseur Records, Motel La Grange, the band has crafted a rich and raucous collection that instantly places them among Americana's finest with its force, directness, and performance not unlike some lost recording unearthed from the golden age of 70's rock 'n' roll. Founded and fronted by singer-guitarist Sean Walsh, The National Reserve meld gutbucket R&B with New Orleans funk workouts, late night soul, and boozy rock 'n' roll to create their own timeless brand of music. The National Reserve is set to bring all the fun and fire of their fervent Friday night sets to the rest of the world, eager to pack as many folks into their late night scene as possible.